Get Your FREE eBOOK
The Ultimate Guide to Maximize your Digital Presence
Mix & Match to build your Perfect Digital Mortgage Solution
Utilize LenderHomePage's suite of holistic mortgage
tools to help grow your business.
Mortgage Websites
Generate New Clients
Your website is at the center of your organization's online presence. Utilize LHP's proven websites to grow and maintain a solid digital brand for your company and staff.
Let SEO give you the competitive edge in all your target markets. Our web infrastructure meets the requirements of Search Engines, so clients find you and your originators easier.
Our selection of 50+ highly customizable templates, interactive mortgage calculators, weekly blogs & 100+ pages of content allow you to develop a unique online presence, at a fraction of the cost.
Provide a versatile profile page for your LO's to include their contact info, NMLS, bio, app links, reviews and blog, and much more.
Our Lead Funnels, Capture Forms & Done-4-You Lead Magnets help convert website traffic into motivated leads for your Loan Officers.
Borrowers love things simplified. Our interview-style application captures a complete 1003 with minimal applications abandoned and left incomplete.
Use our Landing Page templates to boost lead conversions in all your targeted online campaigns.
In today's world, every business requires positive online reviews. Use third-party review sites or LHP's native platform to showcase your customer testimonials and reviews.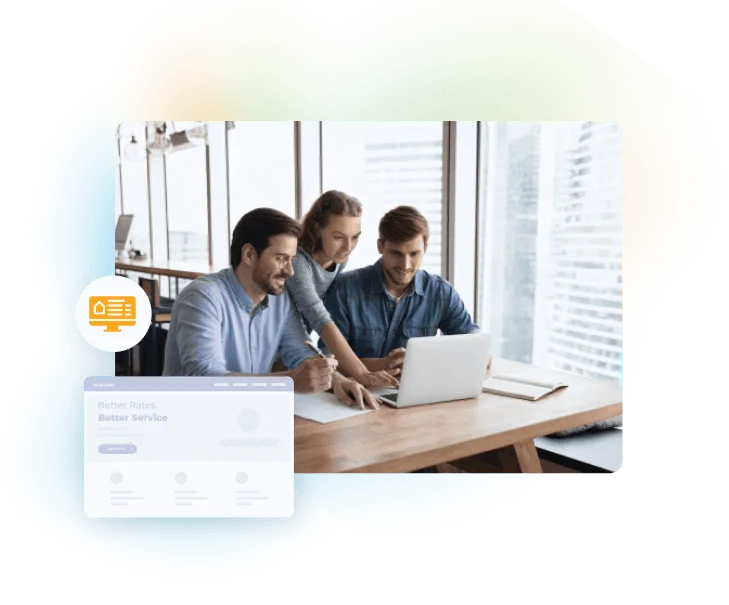 LOANZIFY POS
Simplified Customer Experience
We give you the best of both worlds by providing the ultimate client-facing experience, while wrapping around your existing LOS.
Our chat-style application captures a complete 1003 in a simple, personalized way. The result is one of industry's highest completion rates.
Simplify the process of gathering, organizing, and managing borrower documents and track doc progression for your staff. This allows you to have fewer borrowers abandoning the process.
Real-time milestone alerts ensure loans move quickly and efficiently, saving time and resources for borrowers, realtors and the loan team.
End last minute requests for pre-approval letters. Enable your LO's to set the loan parameters and allow agents and clients to generate variations of their pre-approval letters via desktop or mobile app.
Keep stakeholders connected and keep a centralized communication log by utilizing Loanzify's user-friendly group messaging and automated alerts.
We integrate with and wrap around most popular LOS software, allowing you to stay compliant while benefiting from proven customer-facing tools that help you close more deals.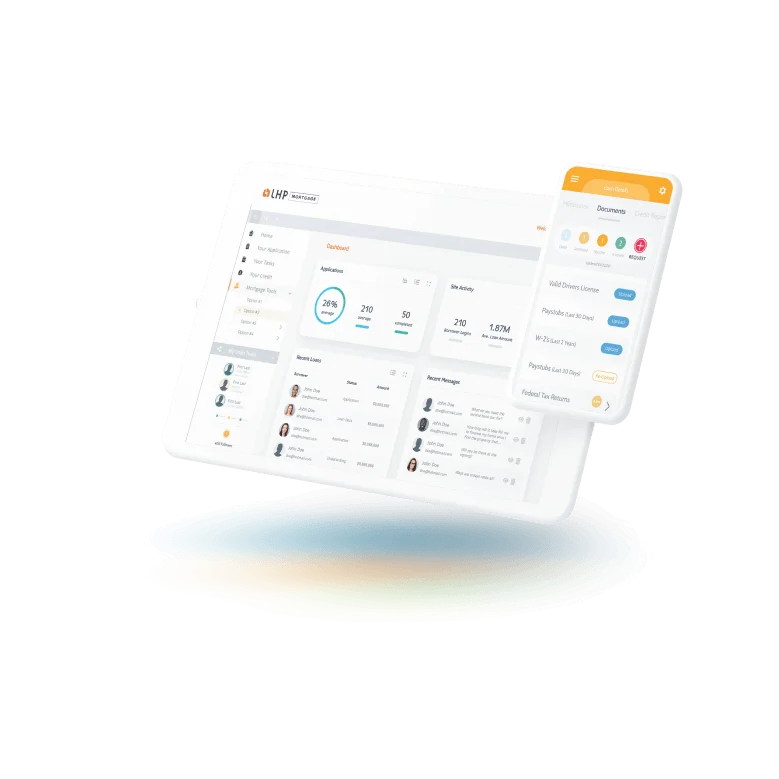 LOANZIFY MOBILE APP
Boost your Realtor Referrals
Empower your LO's to generate 6-8 new realtor referral partners each month by using the Loanzify Mobile App.
Help your team add value to your Realtor relationships using our co-branded mobile app. The app helps Realtors get more deals while helping Consumers navigate the homebuying journey.
Realtors and Consumers need an easy way to calculate mortgage payments on demand. Accurate calculators for Conv., FHA, VA, USDA & Jumbo loans.
Boost transparency and credibility with real-time push notifications to Borrowers and Realtors.
Our intuitive and user-friendly mobile application captures a complete 1003 on any device.
Impress your originators, by giving them the ability to create Pre-Approval Letters for Realtors or Borrowers, wherever they are and on the go.