We highly recommend LenderHomePage.com for their comprehensive "Customer-Facing" tech stack. Their platform is top-notch, making it easy for our loan officers to connect with clients and keep track of their progress. It also scales really well when growing at our pace. The LHP team is also fantastic to work with and always goes above and beyond to ensure that our experience is seamless and efficient. LenderHomePage.com is a valuable optimized_asset to have in your digital mortgage toolbox.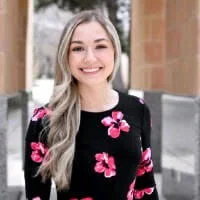 Alexandra Hill
Marketing Manager
Social Engagement
Leverage the power of social media to increase brand awareness, engage with prospects, drive web traffic, and ultimately increase your lead generation.
Our done-for-you posts foster authentic and personalized experiences that entice action so you can spend less time on manual tasks and more time nurturing leads.
Generate Leads
Fill your pipeline, shorten your conversion cycle, increase qualified leads, and close more loans at scale with our high-converting Lead Magnets.
Our quick-start, fully branded solution provides your prospects with a high-value, irresistible offer that initiates lead nurturing and will fast become the cornerstone to improving your lead gen.