Struggling to stand out in an ever-competitive industry? Mortgage marketing is key! But it's also one of the main challenges mortgage professionals have to deal with on an ongoing basis. Not only is the competition fierce in the mortgage industry, but there are also many options to choose from which could be confusing.
We get it! Get started strong right out of the gate and create a robust mortgage lead generation plan with these steps: figure out your niche and what sets your services apart from competitors; explore ways to reach potential borrowers through digital marketing such as local SEO, social platforms, and email campaigns; and finally, don't forget about relationship building, referrals, and branding – after all real connections still have its place in this tech-savvy world.
Here's a list of tips to deconstruct the digital landscape and help you dominate your local market with mortgage marketing.
Mortgage Website with Local SEO
Looking to reach prospective borrowers in your target market? Then you must understand that a solid online presence is essential. But optimizing for local search results requires different strategies than those targeting generic or national audiences.
To start, the most foundational aspect of getting found online is a well-structured, fast-loading, and mobile-optimized website! This type of web structure is not only favored by search engines but is also critical to user experience. You simply cannot allow your website to take a long time to load. There are many tools such as the Page Speed Insights to audit your current site.
Successful mortgage websites also have a variety of content types: blogs that help homebuyers specially first time buyers to understand complicated concepts and unfamiliar ground, like the mortgage process and different types of mortgages; trending news that helps them understand what's going on in the market in a consumer-friendly fashion, and home/money concept articles that help them live their best homeowner life.
It is also critical in Local SEO to have your physical business address accurately displayed on your website. This address must match Google my Business and other listings on web directories. This fact gives Google and other search engines confidence that you are actively managing your online profile and hence favors your site in search results.
With targeted content and SEO tailored specifically towards users within your local market area - and optimized for mobile searches - borrowers will find their way straight onto your mortgage website and immediately feel a sense of trust and preference, knowing that you are best suited to cater to their specific needs.
Elevate borrower experience even further with interactive tools such as calculators that help buyers understand their home-buying budgets and utilize opt-in lead magnet materials like ebooks to effortlessly capture leads.
Of course, we can't overlook the most foundational aspect of getting found online: a well-structured, mobile-optimized website! Logical web structure is not only favored by search engines but is also critical to user experience.
Elevate it even further with interactive tools like calculators that help people understand their home-buying budgets and utilize opt-in lead magnet materials like ebooks to effortlessly capture leads.
Learn more about Mortgage Websites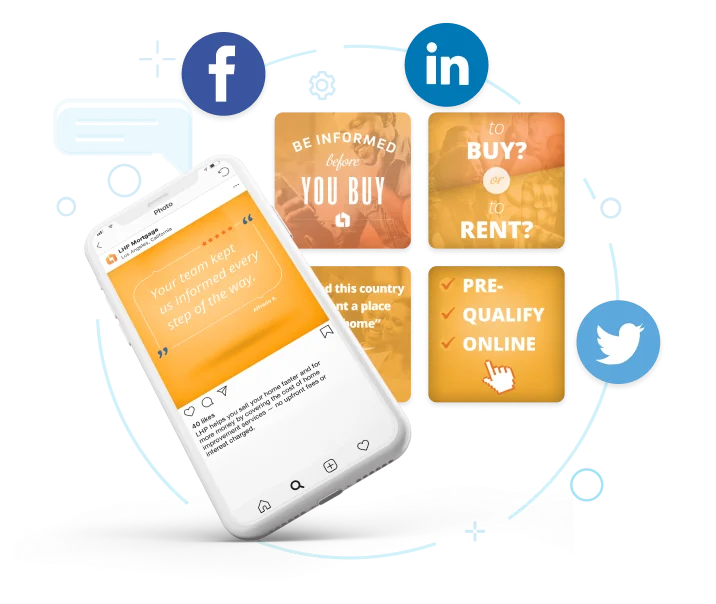 Social Media Marketing
Make sure to take advantage of one of your most effective marketing tools: social media. Social media makes conversation simple and more accessible, making it the ideal avenue for cultivating relationships with potential clients. And you can connect with more than just potential homebuyers. An excellent target audience would also include realtors and other potential referral partners.
Engage with your audience on social media by posting relevant content often, responding to comments, offering both fun and expert insight, and engaging on realtor partner posts to help strengthen your network. Staying active with a social media marketing strategy also keeps your brand at the forefront of people's minds and, subsequently, gains more recognition.
Your own social media accounts are not the only way to stay connected and relevant– you can also run paid advertisements on Facebook and other social media websites.
Learn more about Social Media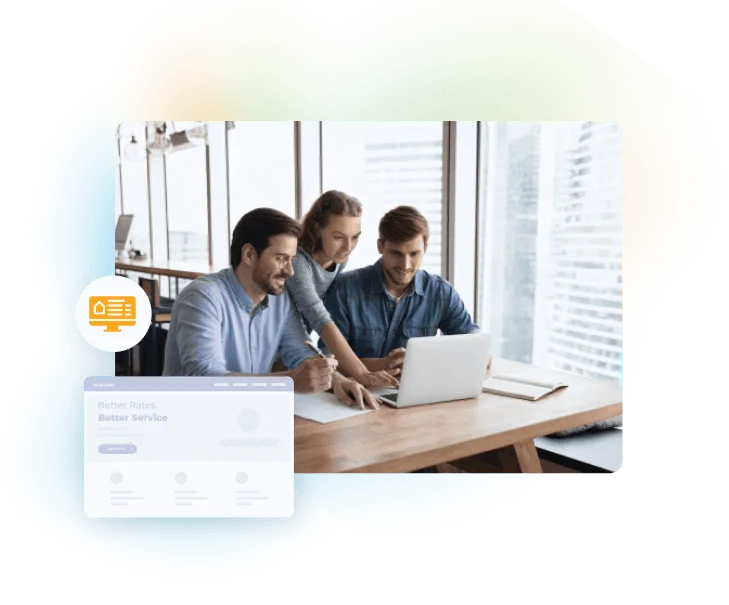 Building Your Realtor Network
Building a mutually beneficial relationship with realtors is a crucial step for mortgage business growth, specially in a purchase market. That's why you want to take advantage of any and all opportunities to connect with realtors, especially through digital means such as "shared Mortgage Apps" and social media.
It is key that you put your energy into forming a connection by focusing on authenticity and value. Once the connection is made, you can start discussing how you might work together to reach more potential clients and support each other as local businesses.
Learn more about Loanzify Mobile App
Optimized Google My Business
A well-designed GMB page can position you as the local authority on mortgage financing for new homes in that area, which is a potent marketing tool.
It could also propel your business to the top of search engine results because Google now gives GMB pages priority for local searches. Your GMB page may appear next to or even above bigger or national mortgage loan services.
A GMB page can be easily created and cost-free. The key is to optimize it so Google will return it among pertinent local searches and take the information on the page seriously. This is how:
Make sure the provided contact information is correct and consistent online. This indicates that all of your online marketing channels use the same information for your company's name, address, phone number, and other details.
Do this by:
Regularly add new information to the page.
Make sure the provided contact information is correct and consistent online. This indicates that all your online marketing channels use the same information for your company's name, address, phone number, and other details.
Post fresh images of your workplace or delighted clients posing in front of their brand-new residences. Make sure your images are labeled with your business name and location for additional SEO potential.
Encourage former customers to review your services. If you have several loan officers working for you, make asking for reviews part of their standard practice.
Nurture Referrals from Previous Clients
Even after all the papers are signed, your relationship with a happy home buyer can be your most valuable source in finding more business. You want to work with them in the future, but you also want to look for opportunities to work with the people around them.
To remain at the forefront of your customer's minds as time passes, offer advice on house upkeep and information on possible refinance or HELOCs in a specific follow-up content campaign for these crucial connections so you stay at the top of your customer's minds as time passes.
Hearing from a previous customer that you patiently guided them through their unique circumstances while keeping things simple will be persuasive to prospective homebuyers. Keep in mind to collect testimonials to use in your mortgage marketing and to display on your website.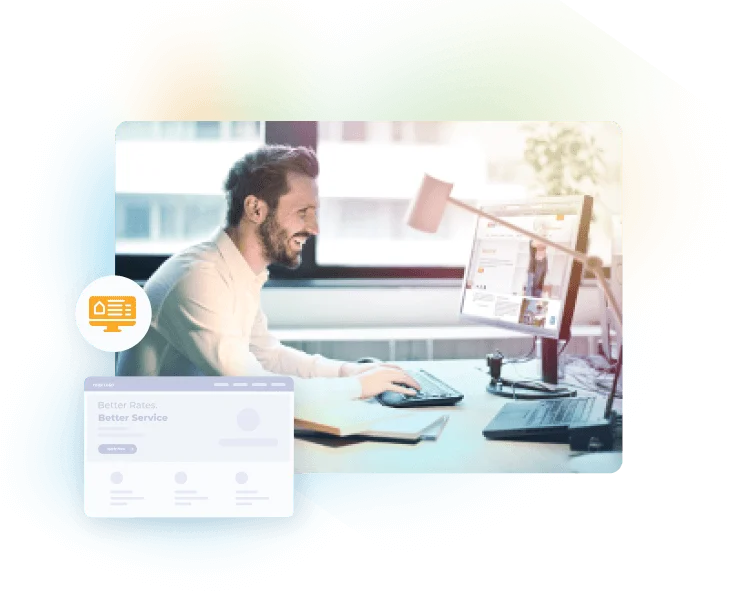 Customer-Centric Digital Tools
The connections between mortgage professionals and consumers are becoming increasingly essential in today's digital marketplace. Investing in borrower engagement tools is a surefire way to stay ahead of the competition, allowing interactions to be more personalized, memorable, and delightful throughout their borrower journey.
It's also about improving their experience. The customer-brand relationship has never been more important in ultimately winning over the prospect.
Today's consumers have a variety of options in shopping for a mortgage, so when they consider their options, they expect the best possible experience. To make sure your prospects know what to expect when they choose you, develop an engaging online presence with digital tools that delight them along their journey, such as interactive mortgage calculators, a mobile-optimized website, or branded mobile app with an instant chat feature.
Your willingness to provide an excellent overall service through digital tools will not only build trust but also create a strong connection with the prospect in today's market environment.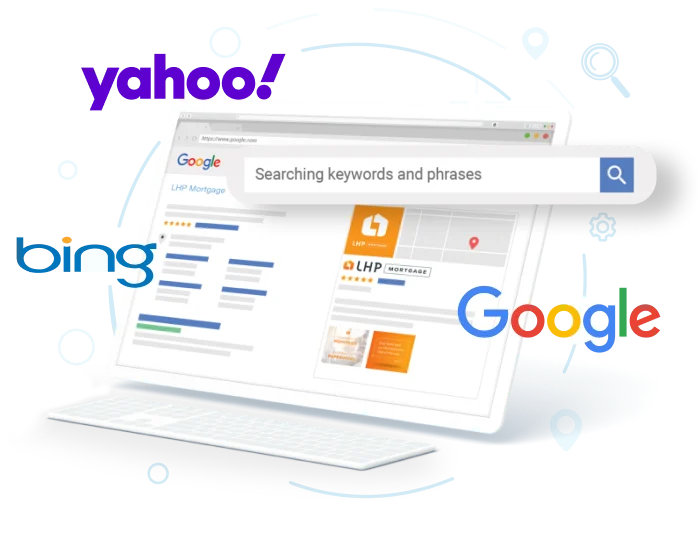 Lead Magnets
A mortgage lead magnet is a top-of-funnel tactic where you offer an optimized_asset, such as an ebook or learning course, in exchange for the prospect's contact details. Lead magnets are a critical component of a lead acquisition strategy. However, most mortgage marketing efforts ignore it completely. A loss for your competitors but a win for you, considering that you are now armed with this knowledge.
With the prospect's information, you will be in the ideal position to nurture the lead using content that builds awareness, elevates trust, showcases your expertise, and reiterates your value proposition. Every interaction will move them further down your conversion funnel, getting all the closer to a completed application and funded loan.
Define a Niche / Become a Local Mortgage Expert
Picking a niche is crucial for laying the groundwork for any successful mortgage marketing strategy. While, yes, people need financing to purchase real estate, each has unique needs, interests, and financial resources. By identifying your niche, you can connect easier with customers who will better resonate with you and then market your mortgage business to them.
You may be concerned that choosing a niche limits your business potential, that you're only allowing yourself opportunities to work with a small select group. The idea is initially daunting, but the reality is that narrowing your focus will enable you to identify emerging opportunities in the mortgage sector quicker and to define your brand more precisely and more effectively distribute your marketing resources.
Ask yourself:
Which clientele groups tend to gain the most from your services and/or loan programs?
Do you provide loan services that are first-time homebuyer friendly?
Which is more of your expertise: Conventional or FHA?
Do you believe you have a better chance of attracting new clients in a specific region?
Do you provide VA loans and refinancing?
While it's not necessary to commit yourself to just one category, asking yourself the questions above may be able to guide you in shaping up what your niche is more clearly. And while it is not necessary to just choose one, they should all fit under one larger category to not lose your sense of clarity.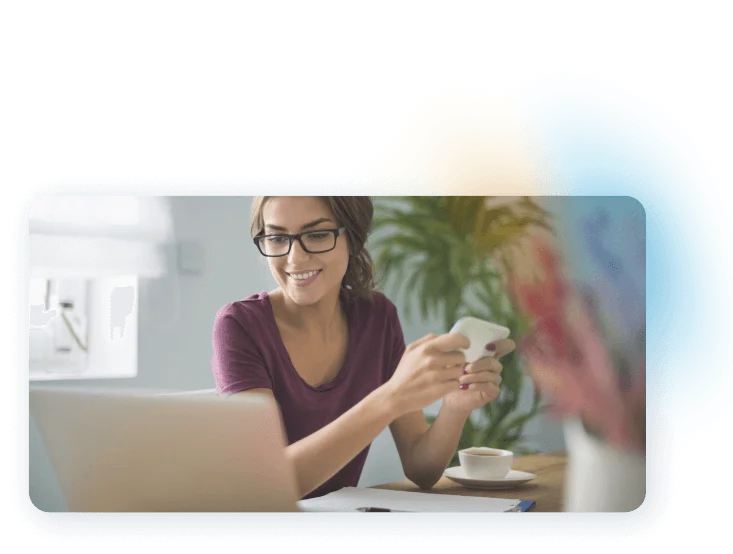 Video Mortgage Marketing
While written content is undeniably valuable, visual content frequently has a stronger impact than marketing materials that only have written copy. The engagement rates of blog posts with images are 650% higher than those of text-only posts.
Simple video content is a great way to improve website performance and move customers through the sales funnel far more quickly. A staggering 72% of Gen Z and 71% of millennials say they use YouTube to research a subject, and watching a video increases a person's likelihood of purchasing a product by 85%
The idea of creating and editing videos can be intimidating, but it's easier than ever to put video content together. And since younger generations of homebuyers prefer simpler phone-recorded content, you might discover that simpler, less expensive pieces actually connect with your target audience even better than an expensive marketing tool might.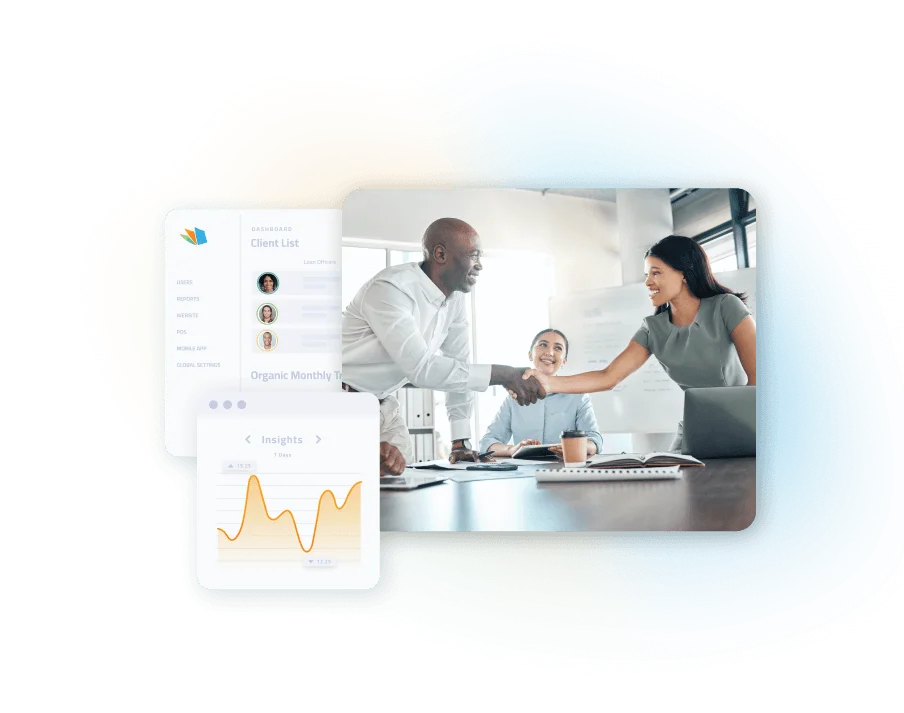 Email Mortgage Marketing
Did you know that the average return on investment (ROI) for email marketing was $36 for every $1 invested? And this rate has remained constant over time - even as new marketing tactics emerge. Because email marketing is tried-and-true with one of the best cost-benefit ratios in all marketing tactics, this is one method that should be part of how you generate mortgage leads.
But utilizing email requires more than just sending a sporadic message to your entire list.
A more effective way is to use a targeted approach that feels personal. This is what true email marketing should be. It can be as simple as sending a biweekly newsletter that shares business information, provide advice, and raise your value to potential homebuyers. Or it can be as detailed as a drip campaign that touches on specific challenges the prospect is facing. Your CRM is a critical component of this advanced approach.
You can also entice real estate agents to do business with you by developing a strong email and content marketing strategy. It's in your best interest to find a way to add value to your email marketing because lenders send agents a lot of emails. The goal is to make yourself stand out.
Think about using your specific knowledge to create content that will benefit borrowers and, through them, real estate agents.
Marketing for the mortgage sector is more nuanced than in other industries. Not only are the consumers more apprehensive, given the nature of the transaction, but there are best practices and compliance standards that must also be followed. Of course, there's also the ever-present competitive pressure. The good news is that in the digital age, the marketing playing field is more leveled. Even with a modest marketing budget, you can grow your presence and reach your ideal borrower by simply committing to making digital marketing a priority.